Why VI Peel?
VI Peel is one of the most popular medium-depth, medical grade chemical peels. VI Peel has 5 custom peel blends suitable for all skin types. VI Peel is painless and address a wide array of concerns including acne, melasma, hyperpigmentation, aging, caring and acne. This is a safe and effective peel that is great for both first time and veteran peel users.
What's Included?
Comprehensive skin analyses
Deep facial Cleansing
Customized skin preparation
Multi-layer custom VI Peel application
Aftercare treatment kit
Optional Add-ons
What happens after my peel?
You will receive an take-home kit and instructions to ensure you achieve the best possible results. You can expect to see visible shedding and renewal of the skin. In most cases, shedding is completed and results are beginning to be noticeable in 7 days. Peels can be repeated every 4-6 weeks. Most individuals should plan on 3 peels for best results although you will notice improvements after your initial treatment.
What are the 5 blends of VI Peel and what do they treat?
All Peel Blends brighten and tighten the skin as well as improve texture and clarity.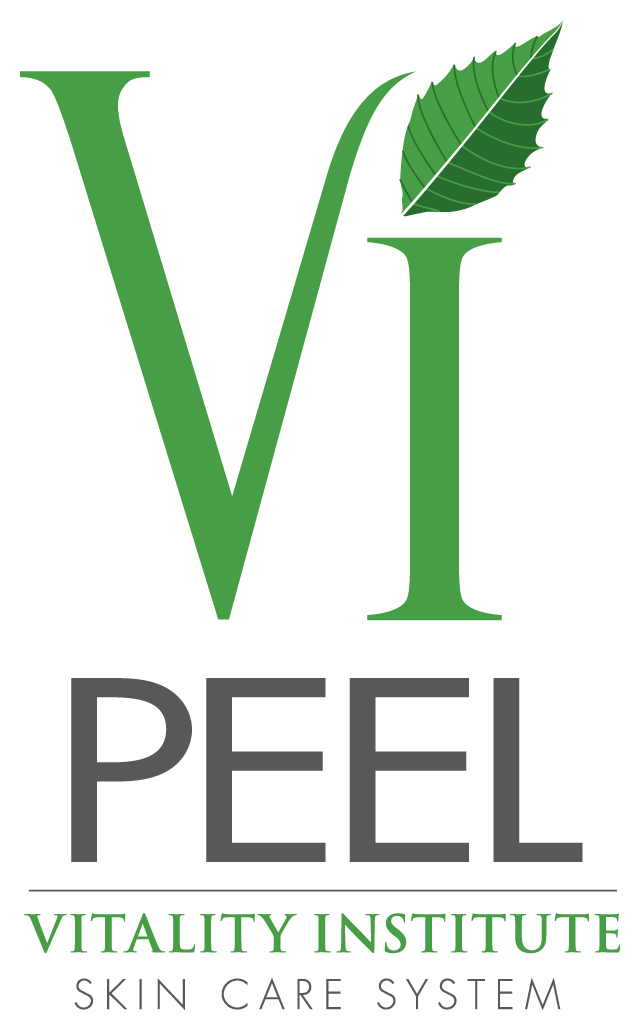 The Original
This is an amazing blended peel with powerful ingredients but is safe for all skin types and is a great first-time peel and/or maintenance peel. Designed for sensitive skin, early signs of aging, rough texture, keratosis pilaris. Benefits include improvement in skin tone, texture, reduction in the appearance of fine lines and wrinkles and reduction in the appearance of keratosis pilaris.
VI Peel Advanced
This enhanced blended peel is specifically formulated to combat the signs of aging. The blend of ingredients are designed for deeper penetration in order to target fine lines and wrinkle, stimulate collagen production, increase cell turnover and tighten the skin. Designed for aging skin, wrinkles, fine lines,  loss and elasticity. Benefits include softens fine lines and wrinkles, improves skin texture, penetrated mature skin, stimulates collage production.
VI Peel Purify
This skin renewing blend was created to target active acne and oily skin. This formula increase cell turnover to reduced clogged pores and congestion, reduce comedones, kill acne bacteria and balance the skin for fewer breakouts. Designed fore active acne, breakout-prone skin, oily and congested skin and teen acne. Benefits include increases cellular turnover to clear pores and breakouts, eliminates P. acne bacteria and helps balance the skin.
VI Peel Precision Plus
You can expect glowing skin with this peel that is specifically formulated to combat pigmentation with two boosters for lightening and brightening. Precision Plus suppresses melanogenesis (regulates the process of skin pigmentation), promotes rapid cell turnover and improves skin tone. Designed for pigmentation and damage caused by sun exposure, melasma and post-inflammatory hyperpigmentation. Benefits include exfoliation of skin, reduction in pigmentation and textural changes, restores skin to a healthier condition, penetration of damaged and/or rough skin.
VI Peel Purify with Precision Plus
This advanced solution is formulated to target acne, acne scaring and pigmentation. This powerful blend combats active acne symptoms and targets textural scaring and post-inflammatory hyperpigmentation. Formulated for excessive oil, acne with hyperpigmentation, acne scaring and adult acne. Benefits include reducing P. acne bacteria, reducing comedones, sebum productions and decongesting pores, reduction in the appearance of acne scars and promotion of health cell turnover and regeneration.